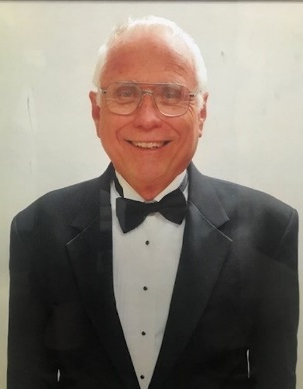 A funeral service for Gerald Orr, 83, is scheduled at 2 p.m.
Thursday, December 22, 2022 at Autry Funeral Home
in Jacksonville with Larry Barker officiating.
Visitation will begin at 1 p.m.
He will be laid to rest at
Resthaven Memorial Park in Jacksonville. 
Gerald passed away on December 20, 2022.
He was born on May 25, 1939 to Roy and Minnie Pearl (Julian) Orr in Oklahoma City, Oklahoma.
He graduated with his bachelor's in music from the University of Southern Mississippi and his master's in music from Oklahoma University. Mr. Orr was the head of the music department at Jacksonville College for over 49 years. Gerald was the music minister at various churches and was a member of Cornerstone Baptist Church in Jacksonville. He loved to take pictures, travel, meet new people and had collected over 1,000 coffee cups throughout his lifetime. 
He was preceded in death by his parents.
Left to cherish his memory are his children, the mother of his children, Marilyn, Dwayne Orr and wife Terri of Jacksonville, Darrell Orr and wife Angela of Midland, Katrina Morrow and husband Mike of Quitman, and Danny Orr and wife Nancy of Jacksonville. He is survived by his grandchildren: Staci (Reagen) Delk, Brandon (Zara) Orr, Heather (Marshall) Kincaid, Amy (Marc) McIlwain, Melissa (Dries) Janssen, Micah (Allison) Morrow, Macawley (Ali) Morrow, Makinna (Wrangler) Hernandez, Rebecca Orr and Avery Orr and 10 great-grandchildren.   He is also survived by numerous colleagues and students from Jacksonville College as well as many friends throughout the world. 
His sons and grandsons will serve as pallbearers. 
The family has requested that in lieu of flowers a contribution be made to Jacksonville College.